A fantastic new collaborative single with a synth-pop flavor and some dreamy melodies that will not let you down.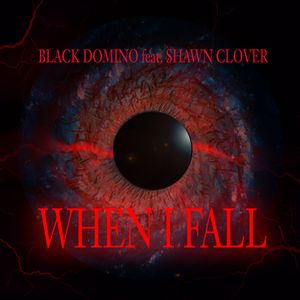 December 2021 - The year is coming to a close, but there is still room for some amazing new releases to come out. Such happens to be the case of "When I Fall", an amazing new song by Black Domino. This excellent new project sounds like thunder and lightning, combining the edge of synth-wave with the unique melodic of modern dream-pop, going for a big, modern tone that has a lot of punch. One of the things that make "When I Fall" so special is the high quality of the production. 
Black Domino's sound stands out due to its diverse and engaging nature, and this release feels like a fantastic example of what those producers are able to accomplish in such a seamless and distinctive way. Black Domino's artistry is most definitely going to connect with fan of world-class performers such as Chvrches, Depeche Mode, or The Weeknd, only to mention but a few. If you like catchy indie-pop music with a more innovative twist, you really can't go wrong with this new release. The song will also be available on video and having an extended version for the video is actually a fantastic idea to spice up the release. And it is also a great way to really set the bar higher with some exciting production chops that take the artist's music to the next level. Along with his collaborator Shawn Clover, Black Domino managed to achieve something truly special on this one. The song is a great testament to the artist's willingness to set the bar higher and continue to push quality music. What a special way to send off the year and welcome a new one during the holidays! 
Find out more about Black Domino, and listen to "When I Fall" (Featuring Shawn Clover).
This new studio work is going to be available on some of the best digital music streaming services online starting from the 24th of December, 2021.