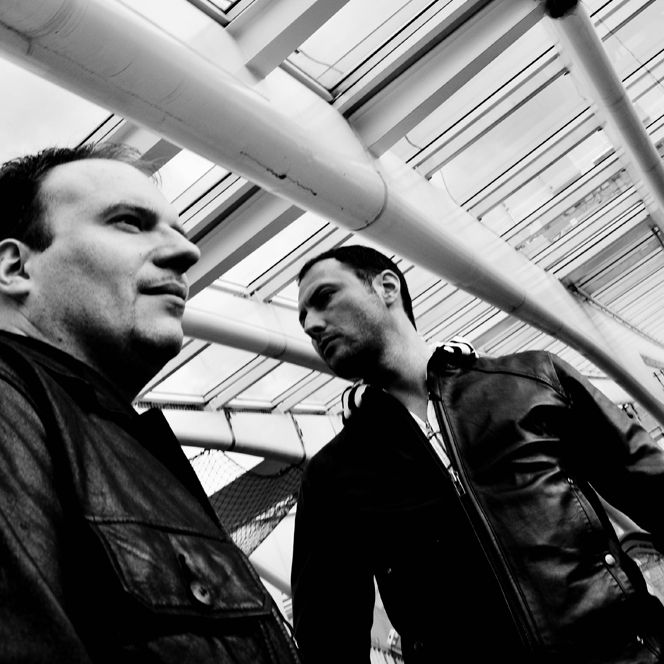 Formed in 2008, Black Domino is a duo of Belgian music producers, Mark Wagner and Steve Delrez.
Initially heavily influenced by Electronic Music and House & Deep House Music, the duo decided to compose and produce the music they really like and started a change of direction in 2019 by turning to a more timeless Pop/Synthpop style, mixing retro-analog vintage synths, a touch of electric guitars with punchy rhythms and solid, catchy vocal melodies.
From there, two decisive meetings will occur. A first collaboration with singer/songwriter and producer Albin Loán, "Serious", sets the tone with its Pop/Hip-hop rhythms, vintage Vangelis-like synths replying to Albin's amazing vocals. Strongly inspired by artists from the 80's like Phil Collins, Michael Jackson, Depeche Mode or contemporary artists like Daft Punk and The Weekend, Black Domino continues its musical journey and the meeting with another talented singer/songwriter, Shawn Clover, will finish establishing the style and the sound of the project with the song "Fall in love", a ballad with nostalgic accents and a heady chorus.
With each release, between vocal and instrumental tracks like "When I fall" and "Roadster Infinity", Black Domino takes you at full speed in its cosmic musical journey and it's like a giant rollercoaster ride that you don't want to stop.